Ginger bomb
Originally uploaded by thatgirljj
What's that? It looks awfully lot like a candy, doesn't it? Candy ain't anything
near
Whole30 compliant, now is it?
Basically, I need a ginger delivery system before some of my aerial classes. Not all classes, just the ones where we spin. You see... spinning sometimes makes me puke, and I've found the best thing to prevent that is gingersnap Larabars. Larabars are kind of a grey area on the Whole30, and to be frank... gingersnap is the least tasty Larabar flavor, it doesn't have enough bite for me. But they do a really good job of keeping me from puking. So I decided to try my hand at making something similar, but a little more tasty. Keep in mind that these are not for snacking on, I'm just going to grab a couple immediately pre-workout. So technically these are not candy. They're a very serious pre-workout supplement.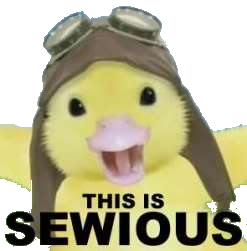 But really, they're pretty much candy and unless you have a damn good anti-puke reason for eating them,
I'm pretty sure they're not Whole30 compliant
.
A note about measuring:
I measured the ginger and dates on my kitchen scale in grams. Dates vary in size depending on variety and while I cook with raw ginger a lot and I've never been able to wrap my head around the quantities described in most recipes. So I weighed them. If you don't have a kitchen scale, the chunk of ginger I used was a little larger than my thumb.
Ginger Bombs
makes 18
3 small carrots
10gm fresh ginger, peeled and grated
10 dates pitted and cut into chunks (about 95-100gm pitted)
1/8 tsp pumpkin pie spice
1.5 tbsp almond butter
1/2 cup unsweetened shredded coconut
Grate the carrots on the fine side of a box grater (they should be very fine shreds
like this
). Empty them out onto a clean kitchen towel, roll the towel up over the grated carrots and twist to wring out ALL the juice. They should be fairly dry when you're done.
Put the ginger and dates into a food processor fitted with the S blade and pulse until the dates are broken up into fairly fine chunks. Add the grated carrots and the pumpkin pie spice and pulse a few more times to combine. Make sure there aren't any large clumps of carrot. Then add the almond butter and pulse until it's thoroughly integrated and begins to come together into a lump. You can add a little more almond butter if it seems really stiff.
Put the coconut on a plate, use a melon baller to scoop out little balls of the ginger goo and smooth them into a tight ball between the palms of your (clean) hands. Roll the balls in the coconut and set aside.
Store these in the FREEZER if you're not serving them at a party immediately. They're damp enough that I don't think they're entirely safe being stored at room temperature or for very long in the fridge. Plus, if they're frozen it's a lot harder to pop down the whole batch.